Business Headshot Photography
---
Business headshots are an essential part of your marketing and branding strategy.
---
We are HUGE believers in the power of a professional portrait for promoting your brand, your business, or yourself.  Making sure that you look both approachable and confident, as we custom design your session to fit YOU, is what our professional photographers do best.
Head and shoulders above the rest… Standing out from the crowd, in this competitive world of social media we live in, can be hard. When you attach a name and a face together, you make a statement about your brand. Creating an image you can be proud of so that you can market yourself effectively, is where we excel.
---
Pictures are worth a thousand words… so let's make a statement!
---
Here's how we can help-
Relaxed atmosphere to bring out your best
Experienced staff to make the most of your time
Complimentary clothing consultation
Fully retouched digital image for self-promotion
Choice of Backgrounds
In and out in 20 minutes
Quick turn around
Individual or full offices, studio or location
EXCLUSIVE 6-month guarantee!!
---
Professional Business Headshot Photography- Quick, Easy, Efficient…
---
Anxious or overwhelmed by even the thought of having a corporate or executive headshot taken?  Don't worry! We'll guide you through the process to make it easy!
We "get you", and we're here to help…
We understand that the majority of people coming to CsiPhotoDesign at The 8th Street Studio for a business-related photoshoot are not doing so because they "want" to be there, so we make your experience as fast and efficient as possible.  We also take great pride in making sure we are respectful of your time, and yet not rush you through the door.  Ensuring you feel as comfortable as possible, will let your personality shine so that you can love the images you get.
---
Posting a new business portrait will get you noticed!
When you see the reaction you will get after posting a professional image in a sea of mediocre snapshots, you will know it was worth the small effort invested. Whether you're looking to do some personal branding, re-branding, or actor headshots, your NEW image will garner positive attention for your life's work.
---
We make you look good… we promise.
**Exclusive: The professional business headshots we provide come with the strongest guarantee in the business. Not only do we promise that you will like your image, we offer an exclusive six-month retake service included in the price. If you make a dramatic change to your appearance in the 6-month period of time after we take your business portrait, we will update that headshot for you at no additional charge! So go ahead, try out that new shade of honey brunette, lose that last 10 pounds, buy those new glasses… your business portrait won't be obsolete!
---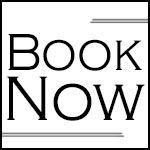 When you're ready to upgrade your online or professional image give Csi Photo Design a call to schedule your appointment at our convenient downtown Boise studio location 208.331.2287 or click the BOOK NOW button above to go directly to our contact page. We're looking forward to connecting with you!